PROPOSAL:
Utilizing biometric data that interprets stress, I would like to effect the ripple of particle waves on the screen.
PROGRESS:
Part 1: Polar Heart Rate Monitor/Fitness Tracker: In order to get the biometric data, I decided to use data imported from a Polar Wearlink Heart monitor, using the Polar Heart Rate Monitor Interface sold by SparkFun.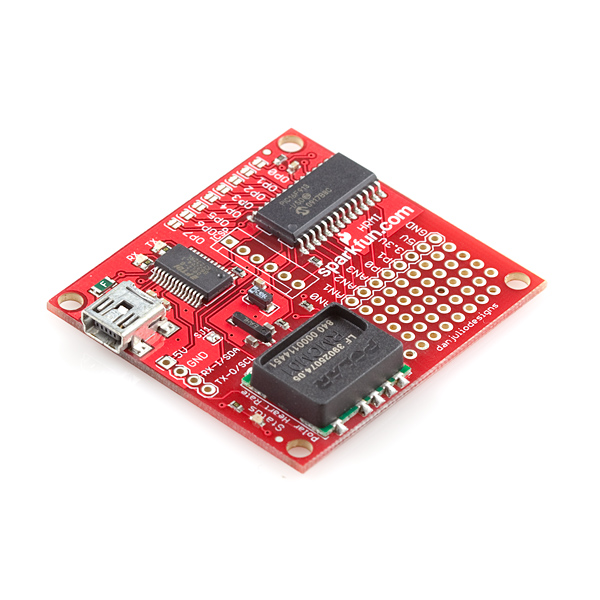 The connections from the interface board to the Arduino were simple enough. 5V, GND to the corresponding Arduino pins. The the SDA (Data) and SCL (Clock) lines are linked to through pins 4, 5 as seen in the diagram below.
Next we need to set the board up to transmit data. I2C is a 2-wire serial connection that allows for this data to be taken using only the SDA and SCL inputs. In order to set this type of connection up we need to adjust the solder jumpers on the board. This first is the SJ1, to the right of the 5V pin. Using a solder sucker I removed the solder from there, making sure the two parts were no longer connected. Next I sodered the pads labeled OP0 pads together.
When tested, the connection worked, but the data was not reading.
In addition, I began with modifying the accelerometer sketch from week 6 into a fitness tracker. Using some advice from similar instruct-able projects I successfully created a wireless device. Unfortunately, the data collected from the accelerometer needs to be modifed, as it is not reading accurately.
Part 2: Processing/Open Frameworks Sketches: To Be Posted.